Services
March 4, 2023
2023-03-20 18:45
Services
WE ARE EXPERIENCED & COMMITTED TO NOTHING SHORT OF EXCELLENCE!
Albert Amin offers hair cutting and styling, expert coloring and highlighting, bridal and special occasion styles and waxing . Our experienced staff will help you determine the best services for your needs, delivering the kind of quality and value you expect from a professional hair salon. The modern, trendy and accessible location is designed to make your experience enjoyable and leave you feeling inspired!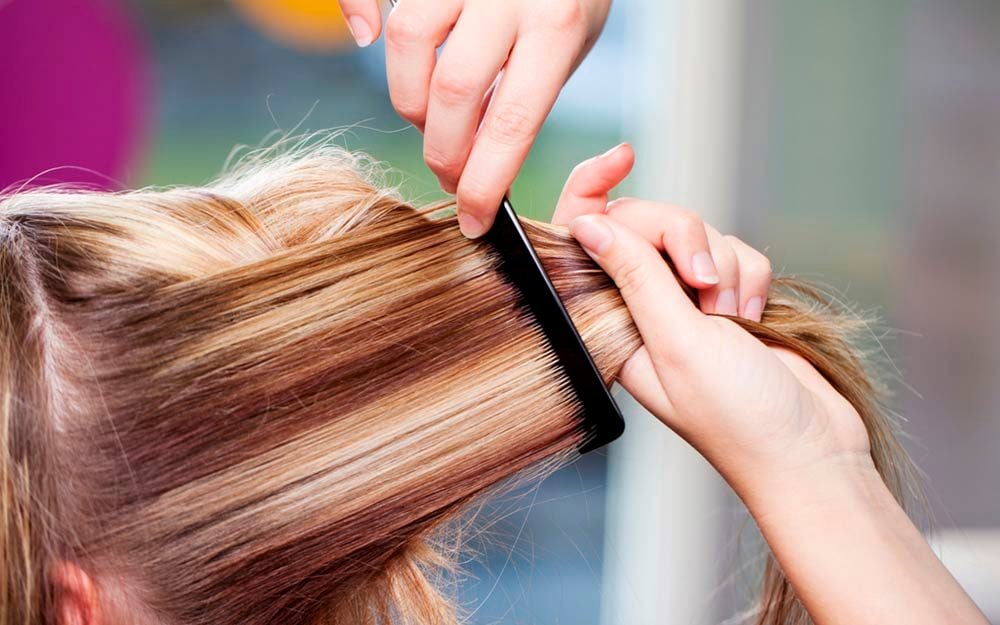 The Best Hair Color Artist in NY
Ready to upgrade your look? With Albert Amin's top-notch hair color services in NYC, you can get beautiful and natural results. From blonde to brunette and every shade between, you can trust Albert Amin to give you the exact hair color you desire in no time.
Albert Amin is NYC's most sought-after hair colorist. With over a decade of experience in the beauty industry, he brings an artistic and creative edge to your look with his cutting-edge hair color services. Specializing in coloring all hair types, Albert Amin has the knowledge, skills and expertise to give you that perfect hue every time.
Experience Professional NYC Haircut & Style
Albert Amin is a professional stylist in New York City, offering the perfect haircut and style for any occasion. Whether you are looking for something sophisticated or classic, his exceptional services can give you the look you desire. Check out his amazing services today!
Albert Amin offers a variety of services for all hair types. Explore his portfolio to find just the right cut and style that best suits you. With a breadth of different looks and styles available, his expertise will help you stand out from the crowd and create a unique look that reflects your individual style. Book an appointment today to experience Albert's remarkable services!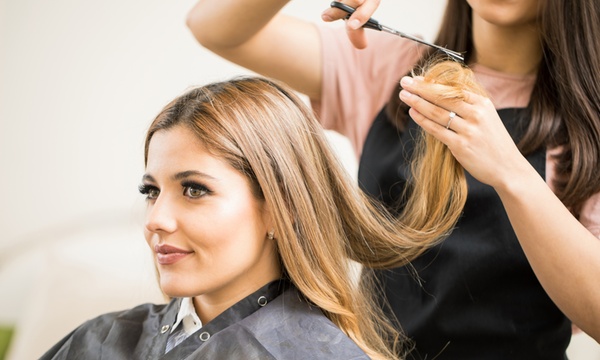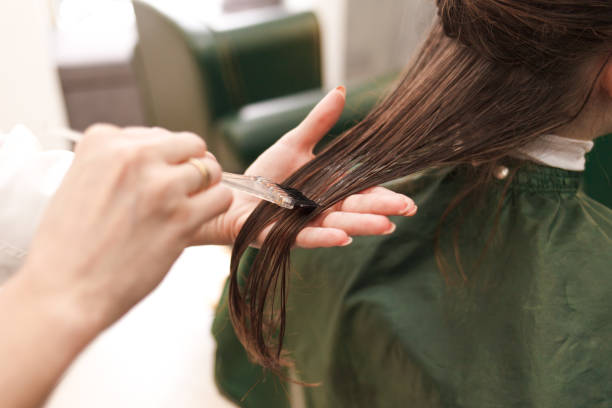 The Best Keratin Treatment in NYC
For luxurious, shiny, and healthy locks look no further than Albert Amin's reputable keratin treatment in NYC and NY. With over 20 years of experience, our certified team is highly skilled in providing long-lasting haircare transformations to clients!
With a keratin treatment from Albert Amin we can provide you with many unique benefits. A keratin treatment from our team will significantly reduce frizz and help to repair split ends. It can also help make your hair color look fresh, vibrant and last longer, as well as seal in color for an overall better look. The keratin treatment will also provide you with a beautiful luster and give your hair a naturally smooth texture. Additionally, this will help keep blowouts lasting longer and straight styles easier to achieve daily.
Top-Notch Hair Conditioning Treatment in NYC
Looking for the best hair conditioning treatment in NYC? Albert Amin is the perfect choice for your transformation. Featuring natural and organic treatments, you can achieve your desired look with this professional stylist's help.
Albert Amin has been in the field for years, and he knows the importance of quality hair conditioning. His natural treatments will not only bring your desired look but also ensure that your delicate scalp is protected from any harsh chemicals. With Albert Amin's help, you can experience top-notch services and get great results.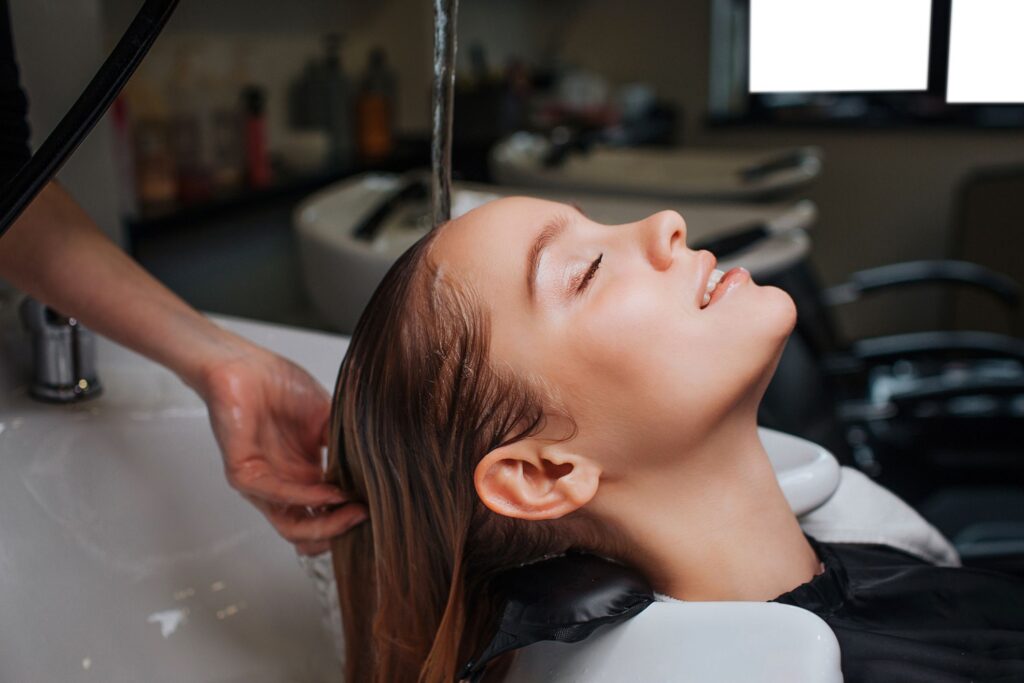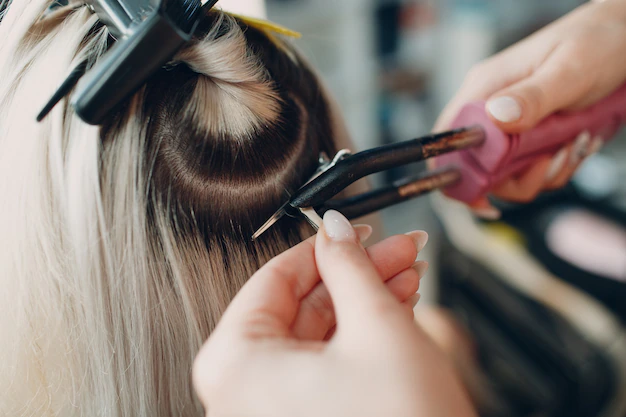 Transforming Hair with Extensions
Are you looking for beautiful, long-lasting hair extensions in the NYC area? Look no further than Albert Amin, where our team of experts specialize in creating stunning, natural-looking hair extensions for all of your needs. With our premium quality extension pieces and personalized services, we'll help you create the perfect look that's sure to turn heads.
With hair extensions, you can instantly transform your look in minutes. Whether you're looking to add volume, length or just refresh your style, hair extensions can provide the perfect solution. Extension pieces can also give you a wide range of styling possibilities that would otherwise be unavailable with natural hairstyles. Plus, our extensions are made with quality materials, so they have a more natural feel than synthetic alternatives.
Get Balayage Highlights in New York City
If you're looking to freshen up your style and make a statement, Albert Amin is your go-to source for balayage highlights in New York City. Book an appointment today and see the amazing results for yourself!
Before you visit the salon, Albert will book a one-on-one consultation with you to discuss what look you're going for. He will evaluate your hair and come up with ideas on how your desired look can be achieved. During this process, Albert's expertise and attention to detail ensure that you get the best results. He will walk you through the entire process so that you feel comfortable and confident about your new look, before anything is done to your hair